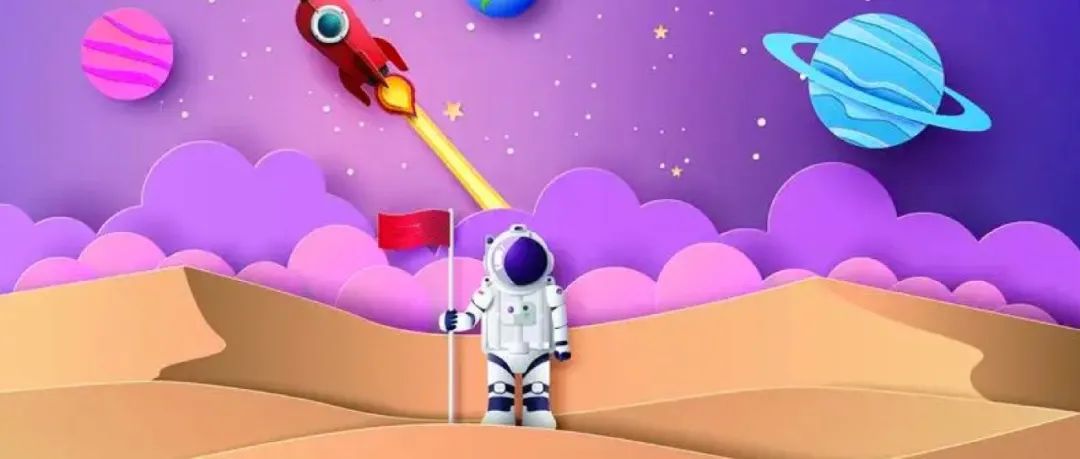 They want to be the bridge between the virtual world and the real world.

Three years, long and short. In the past three years, cloud games have developed from a concept to an application scenario, and have developed a sustainable and rapid growth path.

According to the China Academy of Information and Communications Technology's "Global Cloud Game Industry In-depth Observation and Trend Research Report", in 2021, the monthly active users of cloud games in China will reach 62.2 million, a year-on-year increase of 64.1%, and the market revenue will increase by 93.3% year-on-year to 4.06 billion yuan. It is expected that by 2025, the two indicators will reach 250 million people and 34.28 billion yuan respectively.
On the development path, from 2021 to 2023, the cloud game industry will enter an important transition stage from "cloudification" to "cloud native". At the same time, under the catalysis of the metaverse concept and the digital economy, the core technology of cloud games is expected to break through again, and "cloud native" may also become the fuse for the outbreak of the industry market.
Building the present for the future requires not only changes in content and mode, but also high computing power on the cloud edge, AI, distributed rendering, and engines as the underlying technical support.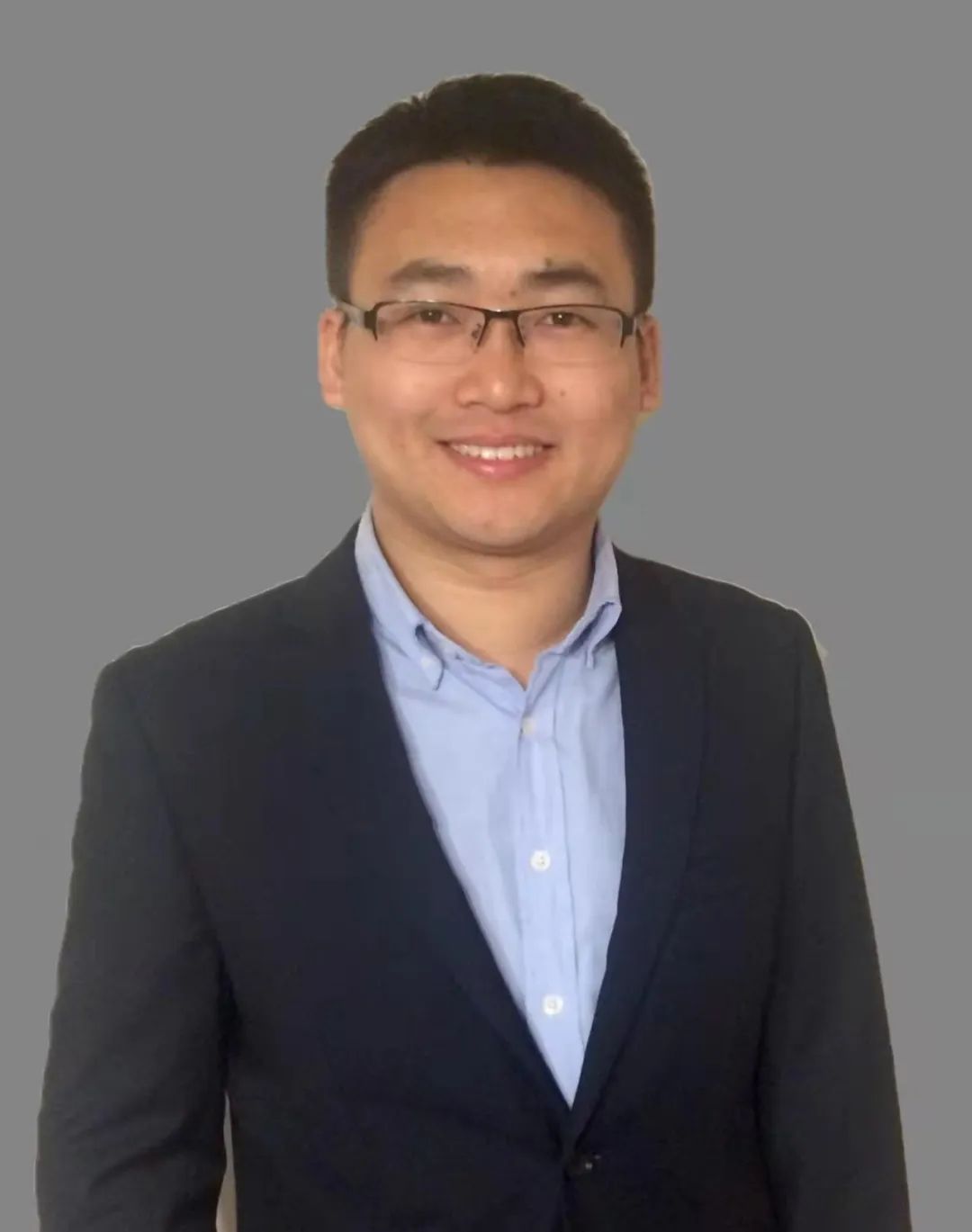 Founder of Beijing Songying Technology Limited.
After eight years in the cloud computing industry, Nie Kaixuan also sees that the current industry is in the midst of change. He believes that the industry lacks a cloud-based real-time production platform for 3D content, and the accumulation of cloud games over the years has created opportunities for cloud-side-end rendering.
If the cloud is combined with the 3D content real-time production platform, it may be able to walk out a differentiated path and provide better services and experiences.
And this is exactly the direction Nie Kaixuan wants to break through now, and it is also his goal to create Songying Technology - a cloud native real-time 3D engine.
  Cloud Native 3D Real-Time Engine is a potential opportunity
Breakthroughs and innovations have both value and challenges.
In November 2021, Nie Kaixuan founded Beijing Songying Technology Co., Ltd. In the official introduction, this is a real-time 3D digital content creation engine technology developer and service provider, providing integrated graphics solutions for game entertainment, industrial manufacturing, digital twins, simulation and augmented/virtual reality, etc.

"We mainly focus on 3D graphics engines and rendering, and define ourselves as a developer of cloud-native real-time 3D engines." Kaixuan Nie introduced more succinctly.
What was the original idea for targeting this field? He also has his own understanding and answers.
Based on the previous experience in the field of cloud games, including the realization of products from 0 to 1 to 10, the team believes that there is broad potential for 3D digital content in the future.
On the one hand, the rapid development of cloud, high-speed network, AI, and GPU computing capabilities provides an opportunity for the rapid development of 3D real-time digital content. Larger-scale computing power and more efficient graphics processing hardware can accelerate the real-time production of high-quality content. On the other hand, reserves in the field of cloud games, such as cloud computing, light/clientless, etc., can be upgraded and applied to other fields.
Nie Kaixuan said: "Currently, the industry lacks a cloud-based real-time production platform for 3D content. We want to combine the cloud and a real-time production platform for 3D content. The cloud-native 3D engine is just a good entry point."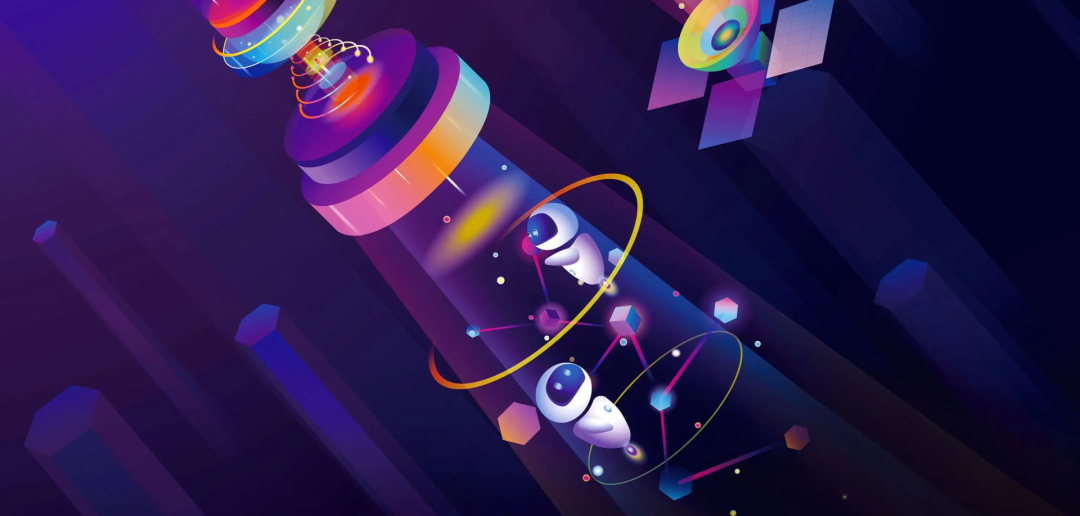 With the advancement of hardware, the improvement of network infrastructure, and the upgrade of rendering engine architecture, many technical and cost factors are gradually overcome.
For example, GPU-based hardware light processing technology, distributed computing and storage brought by large-scale cloud data centers and edge clouds, new graphics APIs, and breakthroughs in rendering algorithms have created opportunities for cloud-edge-end rendering.
In addition, the rendering core of cloud games is in the game itself, which is a typical mode in which the heavy-duty rendering part is in the cloud and the display is displayed on the terminal side. More and more 3D scenes are also adopting this mode.
For example, through the applet/H5 page, you can enjoy the 3D models of scenic spots close to the original without downloading the app, and users can get an immersive experience.
The cloud 3D rendering engine also combines the advantages of this model, and walks the road of differentiation with the current industry peers to provide a better user experience. In essence, we hope to create a layer of general platform services on top of the infrastructure to support many industries including games, such as architectural design, automobile simulation, film and television animation, and so on.
It can be said that from cloud games to 3D graphics engine and rendering, it is a horizontal expansion to the industry based on previous experience, and there is a natural inheritance. But there are also great challenges.
"Universal things will face the problem of applicability, so we hope to build a collaborative creation cloud service platform based on a 3D engine and deliver it in the form of SAAS services." Kaixuan Nie said frankly.

  8-year HUAWEI Cloud veteran and his crazy team
Goals or initial aspirations require both vision and precipitation.
Building a cloud-native real-time 3D engine can be said to be inseparable from Nie Kaixuan and his team's years of accumulation.
As far as the author knows, the current partners of Songying Technology are senior experts or academicians and professors of Huawei Cloud, Tencent, NetEase, HiSilicon, Hong Kong University of Science and Technology, etc. They have rich scientific research, technology development, system engineering and Market experience.
In other words, this is a team that has successfully led the complete commercialization of multiple ToB products. Nie Kaixuan himself is also a "veteran" who has worked in Huawei Cloud for nearly 8 years, and served as the general manager of Huawei Cloud Interactive Entertainment and Cloud Games.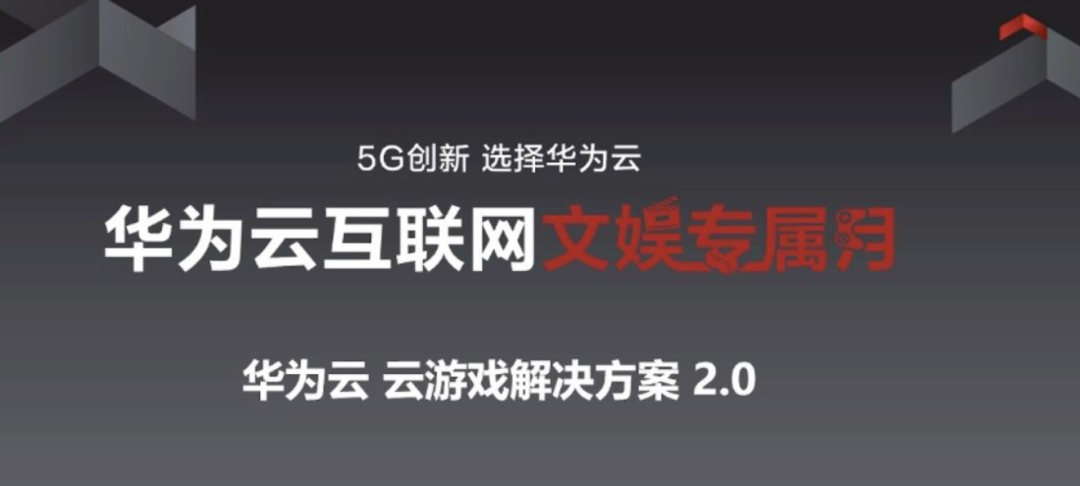 In 2014, Nie Kaixuan first joined Huawei, which coincided with the company's gradual focus on cloud product strategy in the direction of joint public cloud services. In early 2016, as one of Huawei's first batch of public cloud architect experts, he joined the European region to support business in Germany and Spain, and was appointed as the head of the joint cloud solution team in Spain.
In the past two years, Nie Kaixuan led the team to achieve cloud product and business implementation and customer development in 7 countries including West/America/Mexico/Azerbaijan/Pakistan, and face the world's top cloud service providers AWS/Microsoft Azure/Google Cloud, etc. compete.
To this day, he still remembers the frustrations brought about by the fierce competition, the cheers from the team after the victory, and the struggle time with a group of good comrades and brothers and sisters.
"Through tempering, I have also realized the transformation from a technical expert to a comprehensive role with management and business vision." Nie Kaixuan said frankly.
After the joint venture cloud stabilized in 2018, Huawei was determined to vigorously develop its self-operated public cloud. Nie Kaixuan then returned to China to take charge of Huawei Cloud's Internet entertainment direction. What needs to be mentioned is that at that time, the domestic mutual entertainment market was basically occupied by big Internet public cloud companies such as Alibaba and Tencent, and Huawei Cloud was "hard to cook without rice".
Later, through market research and observation, HUAWEI CLOUD identified bottlenecks and pain points in the development of the game industry, so it set out to build a cloud game team and incubate a cloud game business. As a result, HUAWEI CLOUD has gradually built a cloud game business from 0 to 1, and from 1 to 10, and has won the recognition and support of many leading game companies/long and short video/live broadcast platforms/advertising platforms and other customers.
During his nearly 8 years at Huawei, Kaixuan Nie has also grown from an employee in the cloud business to the general manager of Huawei Cloud Interactive Entertainment and Cloud Games. He has been extensively tempered in various aspects such as technology research and development, products, markets, strategy and management, expanded his horizons, and honed his ability to fight tough battles.

  What we want to do, what we can do, and what we should do.  
Going back to the source and tracing the essence, the technology still needs to be implemented in the final scene.
In other words, what services can the cloud-native real-time 3D engine that Nie Kaixuan and Songying Technology want to build provide, and what are the rising values? Especially in the ever-changing field of gaming.
As the saying goes, slaughtering snakes seven inches - looking for the key points.
At present, the game industry has the highest requirements for engines, and there are many customizations for different games. From game modeling, client-side logic development, to server-side development, as well as game deployment, game content generation, etc., multiple links will be involved, and each link will involve a lot of human collaboration and manual production.
In response to this, Songying Technology's planning and development will start with the crystallization core of the 3D engine, support real-time rendering of game modeling scenes in the cloud, and gradually expand to a complete set of 3D collaboration platforms.
Synchronization also supports common modeling file formats and data storage and exchange mechanisms, which facilitates real-time synchronization, presentation, editing, distribution, one-time design, multi-location and multi-user access of game material content in the cloud, and improves the general content design process. experience. At the same time, it supports fast streaming content distribution and viewing, making the WYSIWYG effect visible to multiple team members and reducing the cost of repeated communication.
After the game content development is completed, the cloud-based publishing hosting platform is supported to provide early player invitation experience. Allow users to quickly try early adopters, help the game to accumulate users in the early stage and listen to users' quick feedback, quickly iterate, and realize a positive feedback mechanism.
In addition, in view of the trend of game industrialization, Songying Technology will also focus on building a content platform and AI content generation platform that supports the industrialized production of games. For example, building an automatic terrain system, waters, forests, etc., makes the production of many industry contents such as games easier.
There are a lot of things that Songying Technology needs to do in this way.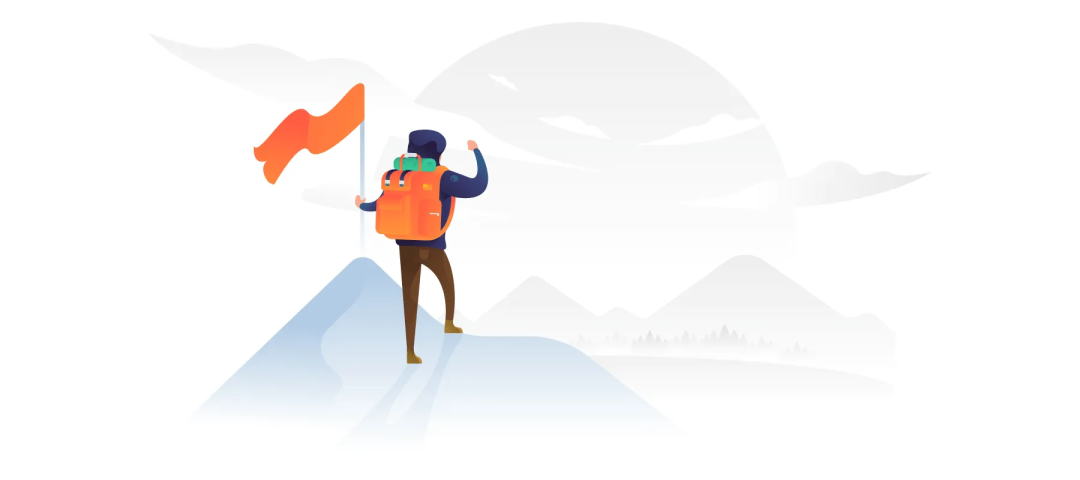 "围绕行业需求,我们将底层的结晶核3D实时引擎打磨好,基于结晶核延展为提供服务各行业的协同平台。千里之行始于足下,先聚焦做好基础的事。"这是松应科技的态度。
  值得提出的是,除了游戏,公司还倾向于在数字孪生、XR领域提供一体化图形解决方案。如果参照当前市场热门概念,松应似乎也在打着"元宇宙"的旗号。
  对此,聂凯旋给出了自己的答案。在他的理解中,元宇宙可从三个方面解析:
  首先,元宇宙是在物理世界之上构建一个深度沉浸的虚拟世界。其次,元宇宙是信息的承载载体,相比传统的网络世界,它的交互、视觉信息是多维的。
  视觉是人获取信息最主要的一个渠道,而3D数据比传统的2D数据能够展示更丰富的信息,能够带来更沉浸的感知。换言之,未来元宇宙的信息内容载体会以3D为主。
  然后是,元宇宙中必然有丰富的视觉和多维感官体验,如何呈现和生成3D内容,让内容在人与人、人与虚拟世界之间进行交互,让虚拟世界生动起来。这需要一个内容生成平台,生成丰富的3D信息和内容,来装扮虚拟世界。
  正是基于这样的理解,松应科技认为,未来的元宇宙的应用是构造一个3D的虚拟世界场景,有能力支持超大规模的能力,例如大规模的开放大世界游戏、百万人级的在线音乐会,同时也能很方便进行内容的构建和生成。
  "我们定位是做基于云原生的3D实时协同平台,目的是在未来元宇宙的时代,能够支撑3D内容的生成以及逼真3D内容的实时渲染,服务于游戏、影视、数字孪生、工业制造等多个领域,做虚拟世界和现实世界的桥梁。"聂凯旋坦言。
  据了解,目前团队正在按版本节奏推进开发任务,并获得一些投资机构的青睐。2022年公司的目标是,围绕结晶核打造核心能力,并基于一些特定的商业场景,锻炼核心能力,协同周边生态。
  当然,处在起步阶段的松应科技,精力多在打磨云原生的3D实时引擎,基于引擎构建协同平台的生态。
  至于未来松应科技会在元宇宙中扮演怎样的角色,我们将密切关注。
----------------------------------------------------------------------------------------------------------
文章源自竞核:漫步"云"端8年后,前华为云互动娱乐总经理All In云原生实时3D引擎 - 知乎 (zhihu.com)